Statewide Restorative Justice Conference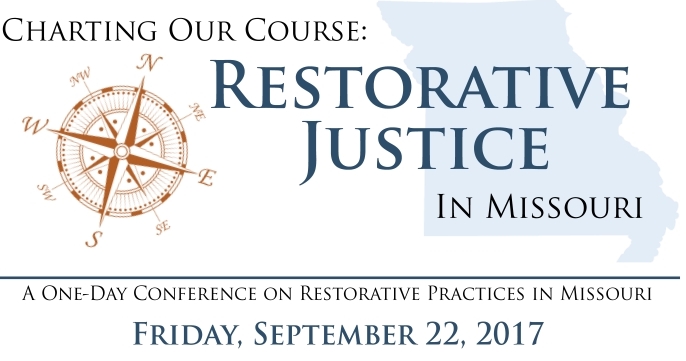 On September 22, 2017 on the campus of Missouri State University in Springfield, MO, justice practitioners, victim service advocates, school administrators, teachers, school counselors, academics, social workers, human service professionals, social justice advocates, and others came together to network and learn about restorative practices in Missouri. Conference tracks included:
Community
School/Education
Justice system
Download the Program of Breakout Sessions
Restorative Justice?
Restorative justice is a response to harm that respects the dignity and equality of each person, builds understanding, and promotes social harmony through the healing of victims, offenders, and communities. Examples include:
Victim-offender dialogue

Restorative discipline in schools

Family group conferencing

Peacemaking circles

Community reparative boards, and more.
This conference featured presenters from across the state who are utilizing restorative practices in communities, educational settings, and the justice system. Learn more about the landscape of restorative justice in Missouri!
Special Thanks to Our Conference Sponsors
The Missouri Restorative Justice Coalition
The Sisters of St. Joseph of Carondelet - St. Louis Province
The Missouri State University Department of Communication
The Missouri State University College of Arts and Letters
The Center for Dispute Resolution at Missouri State University